October 2022 – Ingrid Hill
Ingrid Hill visited the society this week and demonstrated the art of creating a water colour landscape inspired by adventures in Scotland and with added ink!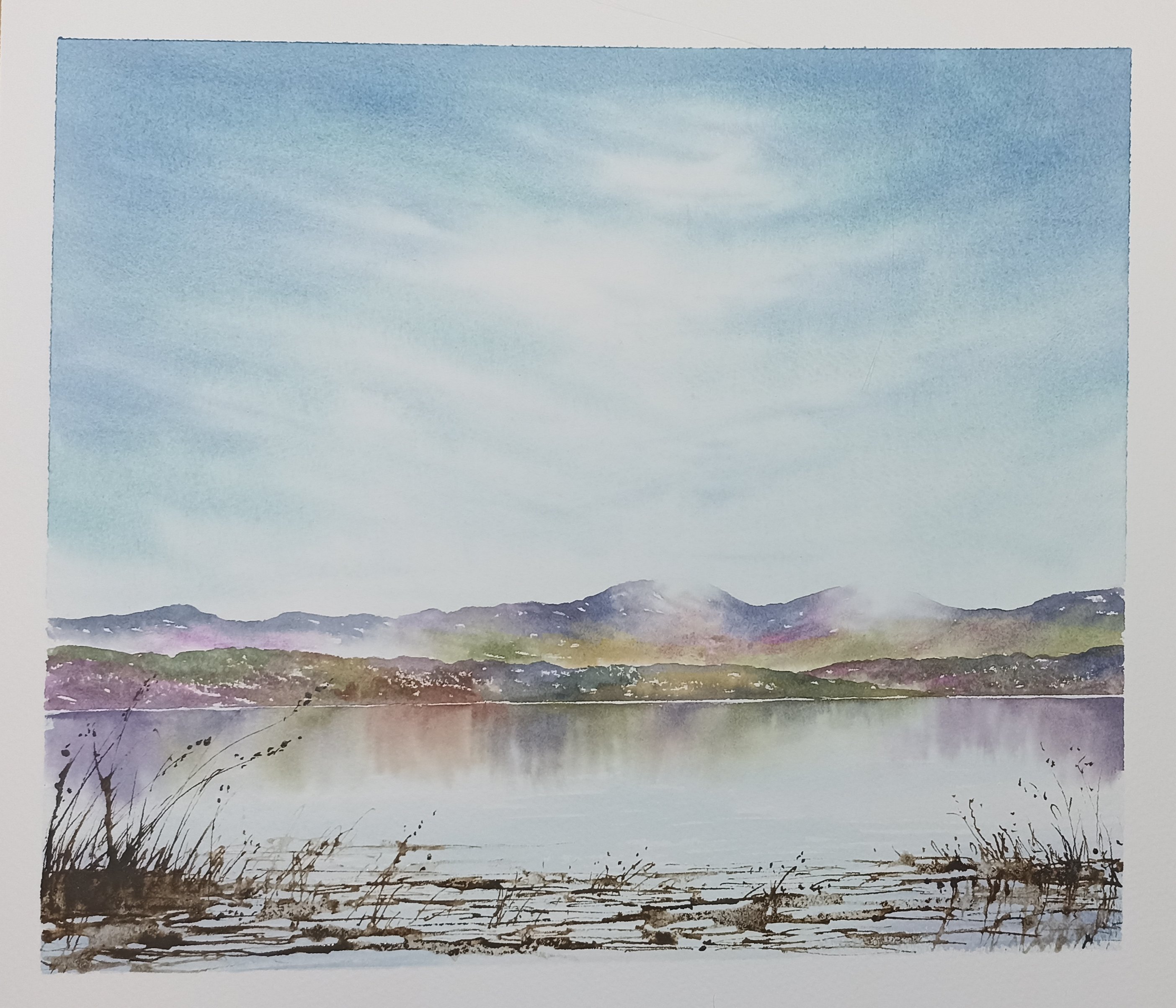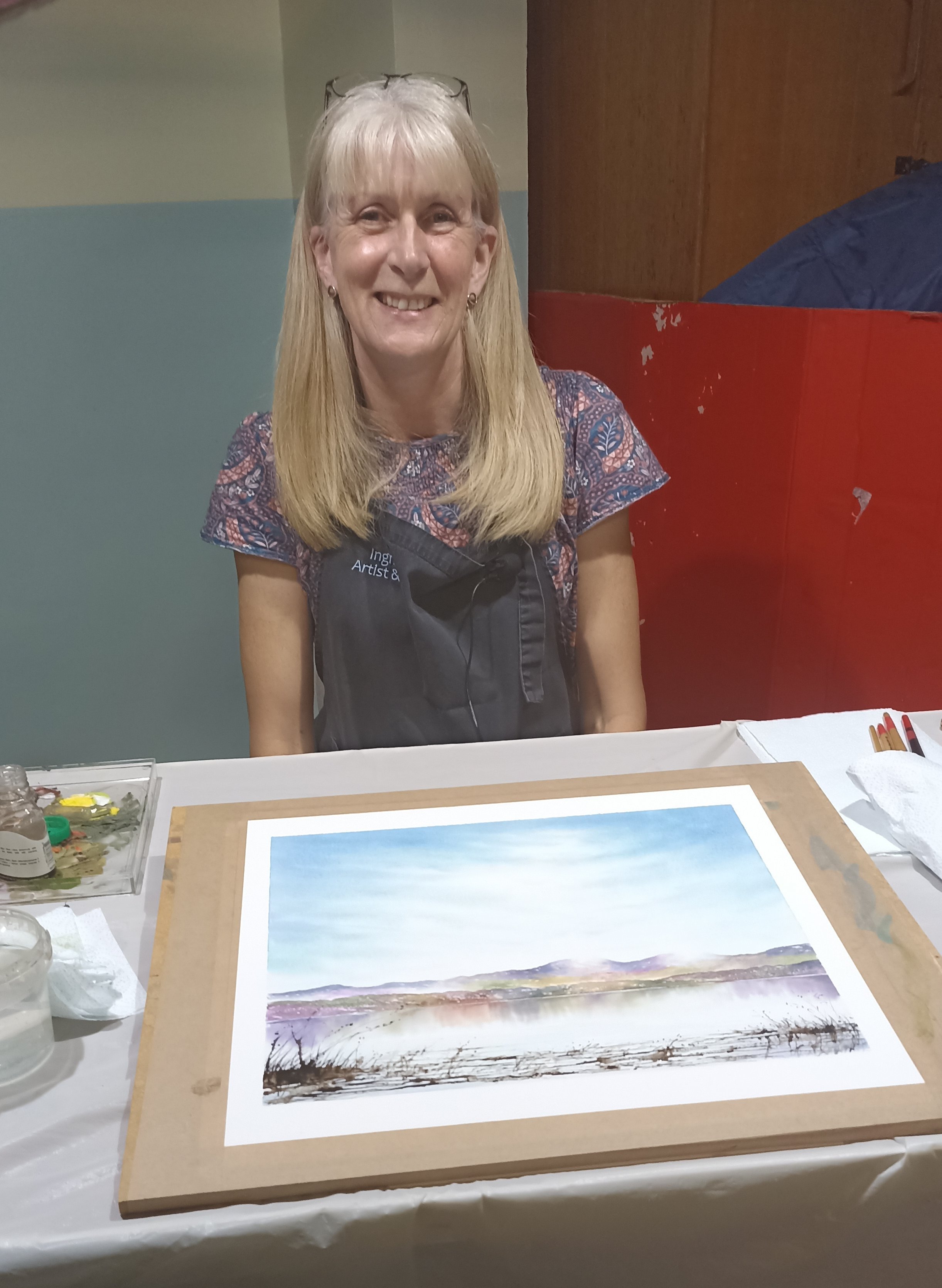 About Ingrid
Ingrid is a fulltime artist and tutor living in rural Leicestershire where she enjoys working in watercolours, mixed media, acrylics, and pen & wash. Ingrid gets a lot of her inspiration during daily walks in the countryside and whilst away on holiday, with many of her paintings based upon these experiences.
She splits her time between working on her own paintings and commissions with tutoring weekly adult watercolour classes and workshops, and demonstrating to art clubs and societies. She also produces online and digital tuition for people to enjoy in the comfort of their own home.