June 2022 – Mark Warner
Mark gave us a presentation on seascape painting in acrylics using side sweeping of the brush techniques to great effect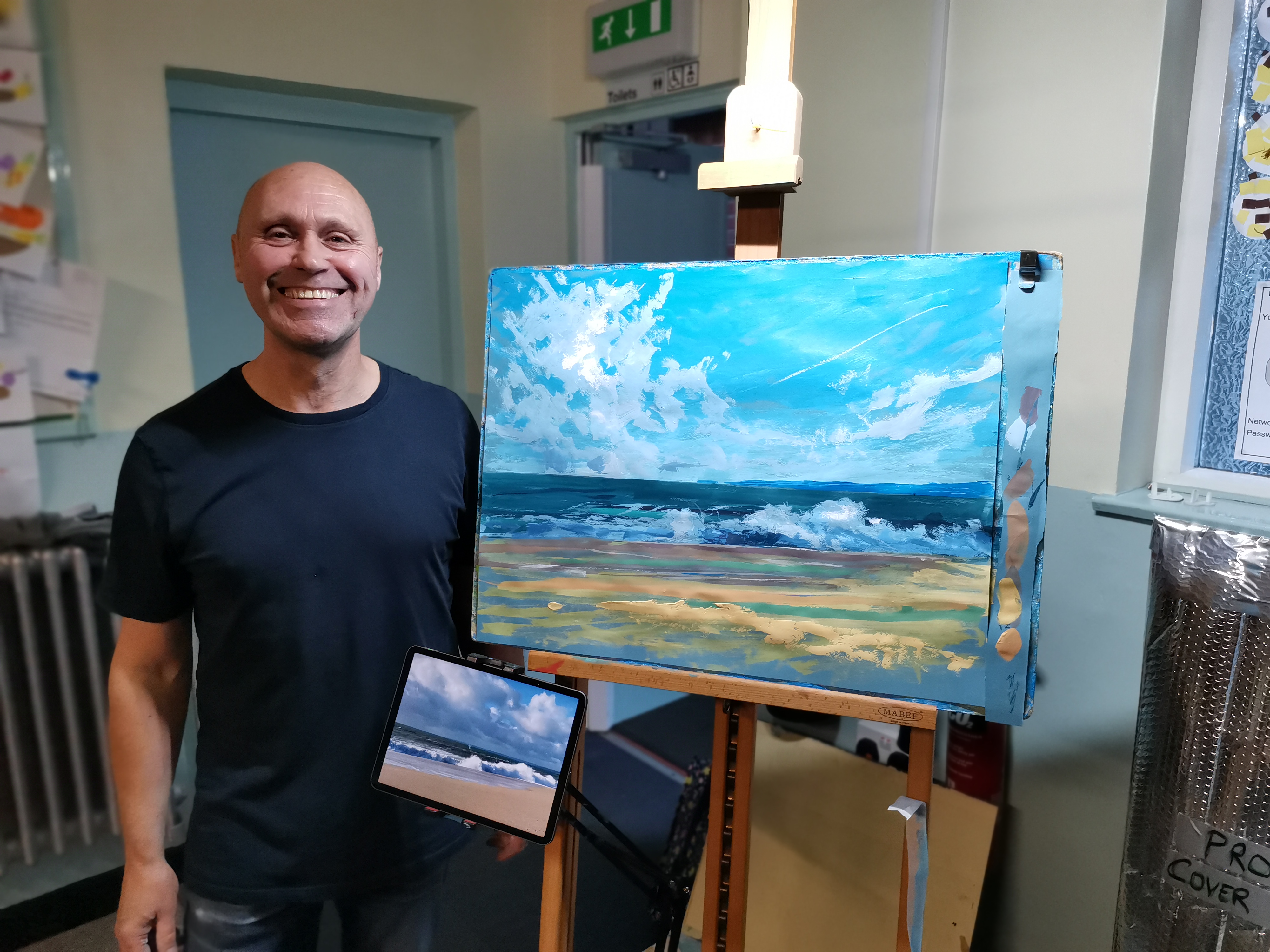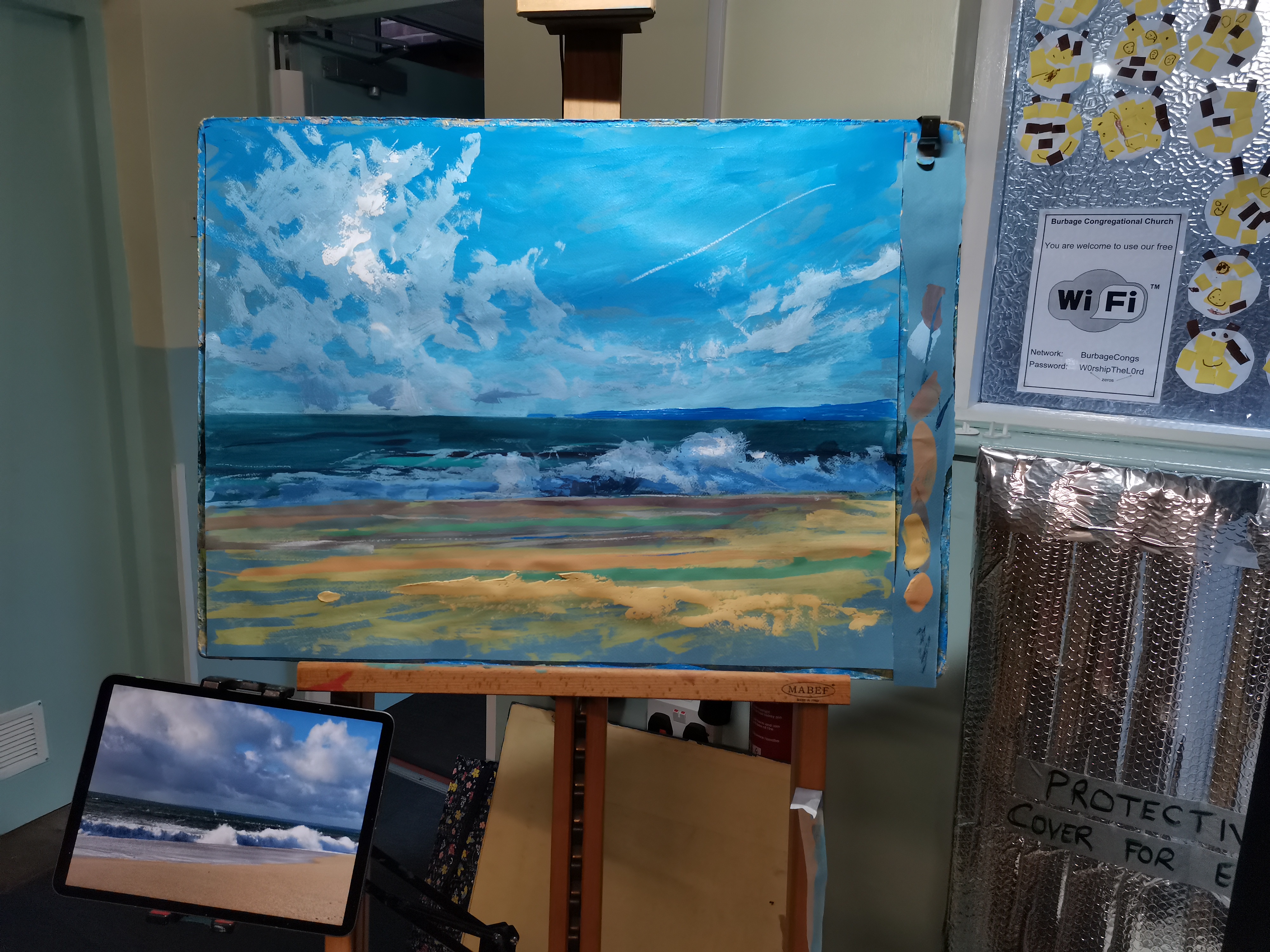 Brought up on the West Wales coast at Aberystwyth, Mark studied Fine Art in Newport and is now working from his studio on the Shropshire/Wales border.
Growing up on the coast has had a huge impact in the way Mark developed his particular approach to painting and how he views the landscape.
He adores using colour while interpreting the light, weather conditions and a love for the materials. "I work directly in the field (literally on many occasions!) from sketches created outside as well as notes and photographs taken on location then worked back in the studio".
Sketching is at the heart of his work. This is integral to the development of a piece, many times forming part of the painting itself. His distinctive use of line and colour has aided his sweeping use of perspective and atmosphere.
Swaths of clouds generate sweeping landscapes and seascapes producing a distinctive impression of how he views what is in front of him. Perspective and composition develop as the work progresses offering a real sense of a place.
Working with oil, acrylic and charcoal on paper, canvas and panel. Mark uses oil, acrylic and charcoal sometimes in combination.
Mark is an accomplished painting tutor often seen demonstrating for Art Societies up and down the country. He offers workshops and 1 to 1 painting tuition and has been tutoring on painting holidays in France and Italy for many years.
Mark exhibits in both England and Wales and has many works in private collections.