July 2022 – Richard Holland
Richard entertained us in July by painting a familiar, to society members, Derbyshire landscape which he kindly donated to the society which will be part of the December social raffle.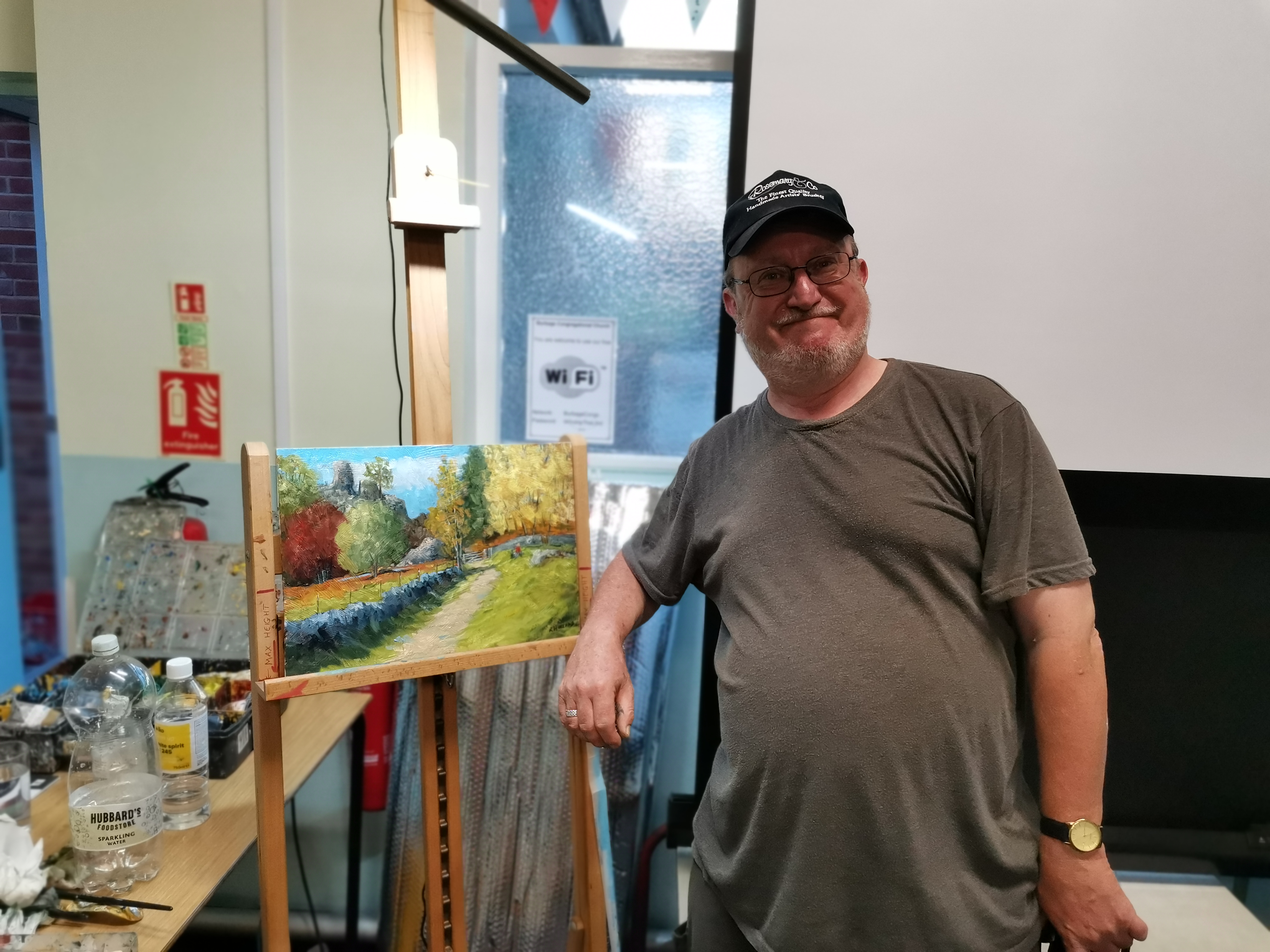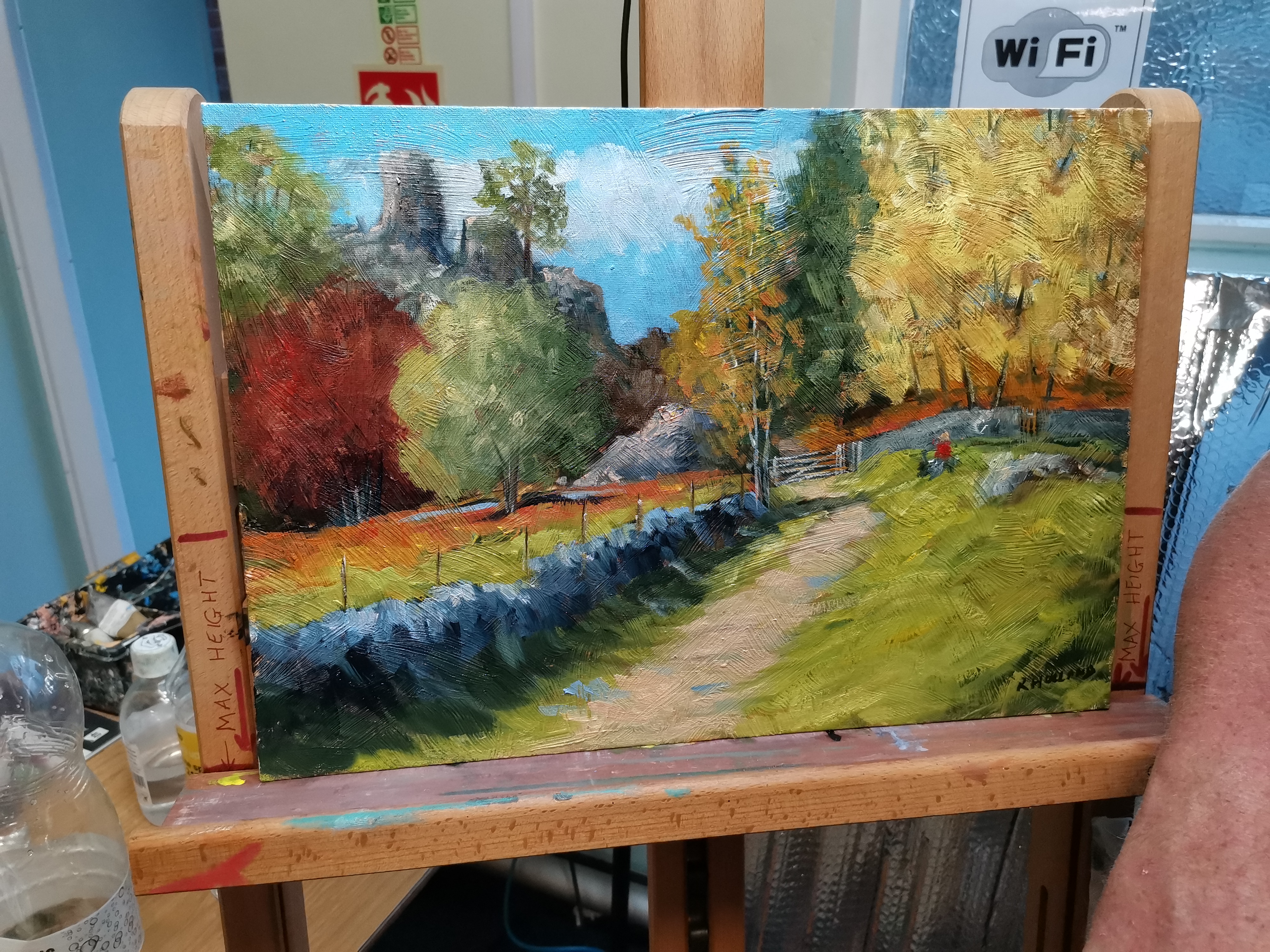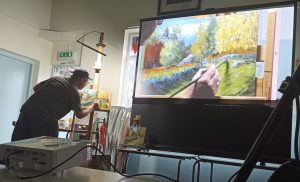 About Richard – Landscape Artist
I have had an interest in art since primary school, and probably inherited this from my father's artistic talents. Although missing out getting into Art College from school, I started painting watercolours avidly in my early twenty's. I eventually started exhibiting and selling a few of my watercolours at a gallery called Gallery 13 in the village of Epworth in Lincolnshire.
In 1999, I started an A level Art Course at Patching Art Centre under the instruction of Liz Wood. On achieving my A level in 2001, Liz persuaded me to join her Painting with Oils Group and she has given me constant support throughout ever since. Having attended these classes during the last nine years I have started to steadily build up a large collection of oil paintings along with my original watercolours.
As a professional artist for the last ten years I have tended to develop my style mainly in oils but also in watercolours. I have felt the need to be more figurative but on the flip side to this I have felt my work has got looser and connected on this journey. And on occasions I have taken this process a little further towards abstract. Most of what I do is first hand material, collected through sketches from my sketch book in pen or watercolours, and over the last three years I have created 40 minute oil sketches on location to which I use as my source material for larger studio works and the sketches are then paintings in there on rights.
Over the ten years of being professional I have set up and run weekly extremely well attended classes in both watercolours and oils. Many of my group members have been with me for many years and are getting extremely good in their own rights. The groups I teach currently, are an enthusiastic bunch that are. very creative in their ideas and with my guidance as well as their fellow learners are not afraid to explore new ideas and build on existing skills.
I have exhibited locally around Derbyshire and Nottinghamshire for many years and also exhibited at the RBSA in Birmingham for a couple of years.  And also aiming towards becoming a Associate member at RBSA and with having work exhibited there several times this hopefully will be achieved.
I also have had my work in many publications and art magazines articles over the years, and have appeared on a channel 4 production on TV
My future ambitions are to work my way as far as I can to the top of my profession as possible mainly in oil but watercolour as well, I have regularly got Guidance over the years from Liz Wood at Patching, and from Professional artists Carol Hill RBSA, and David Curtis RA..