9th &10th September demonstration & workshop by Stephen Coates

SEEING IS BELIEVING, OR IS IT?
Stephen Coates gave a really animated talk on perception in art. He demonstrated how we should not always believe our eyes, or maybe I should say, what our brains tell us! Stephen Hawkin, visual illusions and artists from Raphael, Leonardo de Vinci to Lowry were discussed and their contribution to composition explained! Stephen then painted a simple landscape using principles of composition to support his talk. It was a thought provoking and fantastic evening!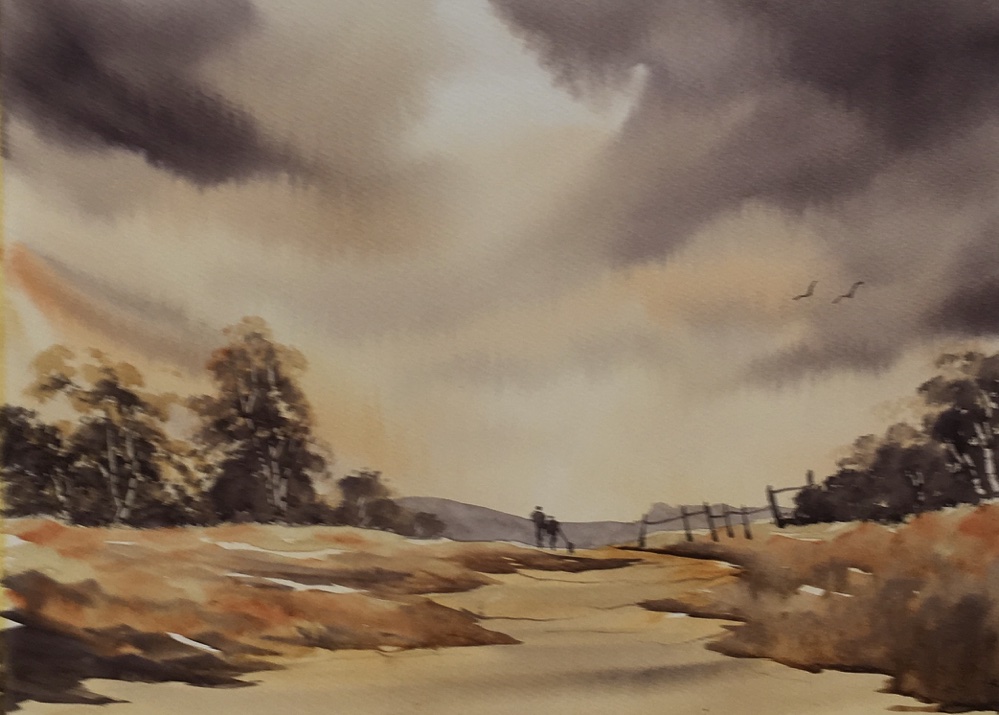 A DAY WITH STEPHEN COATES
Stephen is an excellent demonstrator and teacher and everyone finished their own unique paintings with plenty of practices and mini demonstrations during the day! Thank you to Stephen Coates, the organisers and The Red Lion Pub for their wonderful buffet!!!