Monday 8th and 9th May Demonstration & workshop with David Bellamy
David Bellamy entertained the society with a 2 hour demonstration of a Langdale scene in water colour. His painting was achieved with apparent ease and he regaled us with tales of his travels. A wonderful evening was had by all and thankfully the new lighting arrangement worked very well! It was a very busy and lively evening with over 60 people present. A big thank you to everyone who supported this event and especially Pauline Wilkinson who supervised the refreshments and did the mountain of washing up!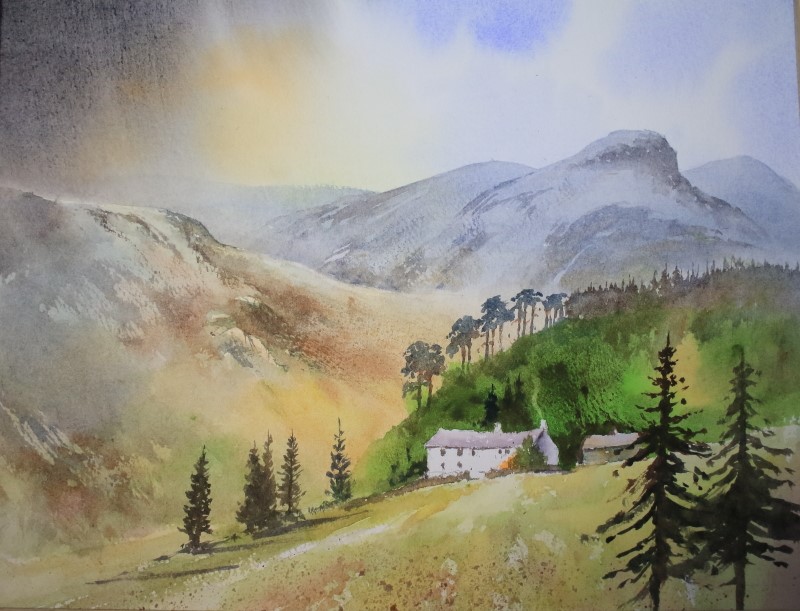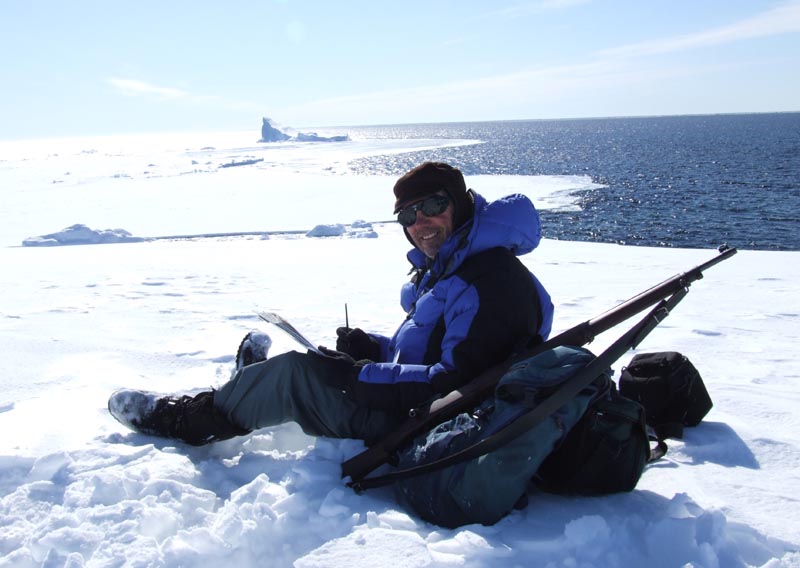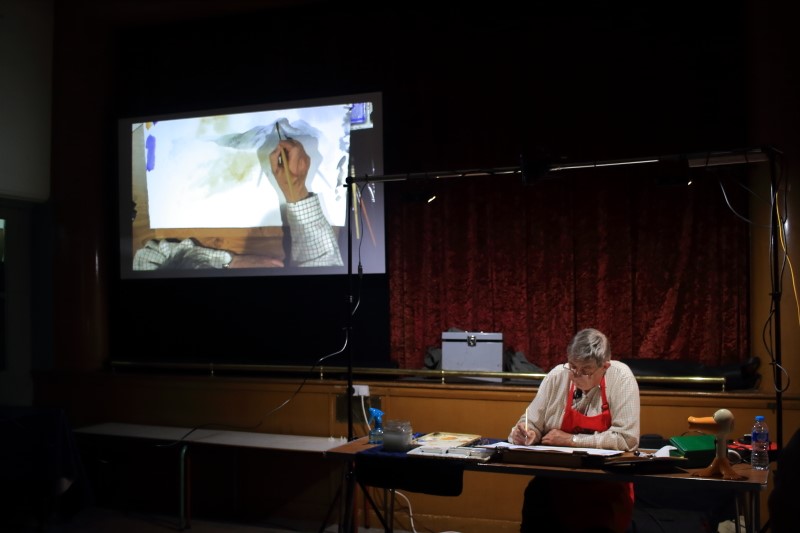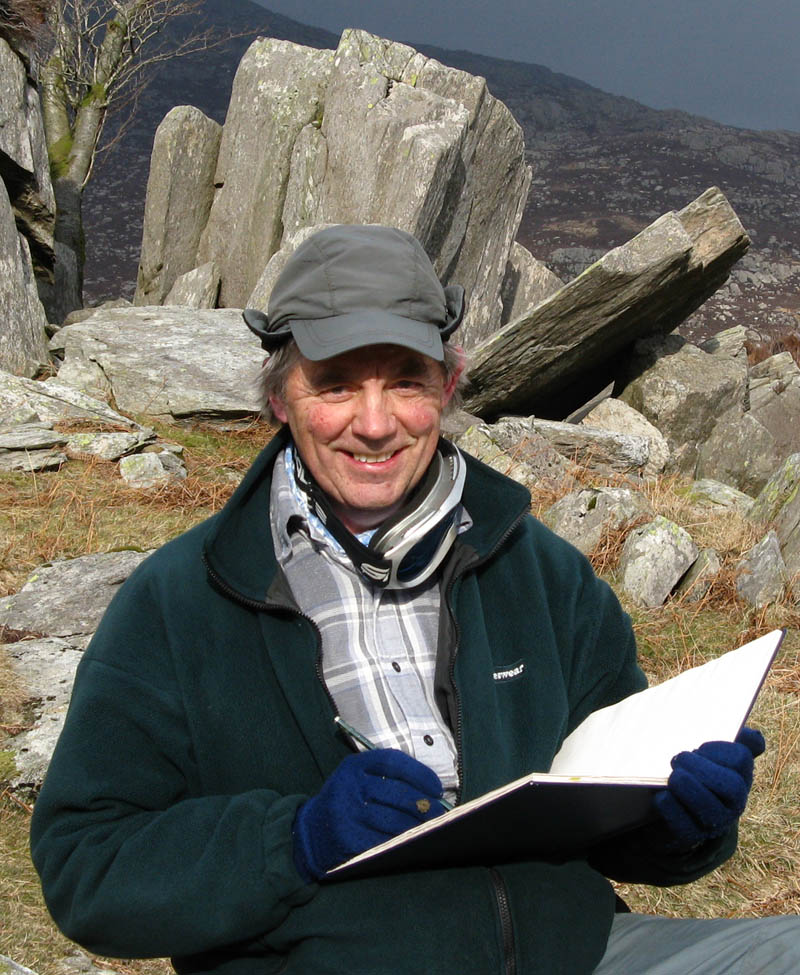 The following day David led a watercolour workshop. He painted a wonderful scene to demonstrate various techniques. After that it was the participants' turn to produce a painting. Some chose to paint a different composition. It was a really entertaining day with a lot of laughter.
Special thanks to David Bellamy for a memorable day and to Paul Wilkinson for all the organisation which goes into these events!